Our community is vital to our success and the success of the families we serve. Last year alone, our programs helped 515 children and parents experiencing homelessness. Friends like you make a real impact in the lives of these families every day.
Volunteer
We value building personal relationships and respect the generosity of people's time. When you volunteer with Our House, you strengthen our ability to educate, support, nurture and empower families experiencing homelessness.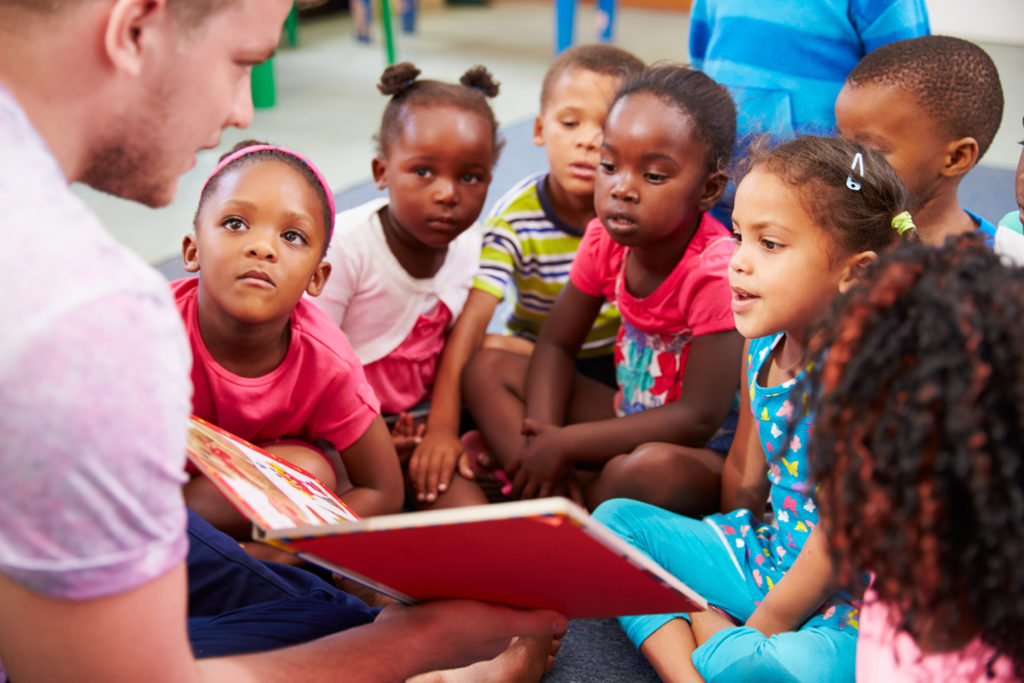 Individual Volunteer Opportunities
Playgroup (Atlanta location)
Volunteers facilitate structured play activities or arts and crafts activities with our resident children while their parents participate in their bi-weekly group sessions.
Every other Thursday night, 6:30 p.m. –  7:30 p.m.
Rocking Babies (Both locations)
Our Early Childhood Education program is always in need of loving, caring adults ages 18 or older to help feed and rock infants and to play with preschoolers. Various shifts available.
Weekdays between 8:30 a.m. – 5:00 p.m.
Administrative Assistant (Both Locations)
Volunteers are utilized, based on skills, to work with staff on database management, grant research, and other individual projects as needed.
Weekdays between 8:30 a.m. – 5:00 p.m.
Supply Closet (Atlanta location)
Our House children go through over 1,600 diapers a week in addition to over 30 additional baby, child and adult care items. We can use individual volunteers in the supply and donation rooms to help keep donated items organized.
Weekdays between 8:30 a.m. – 5:00 p.m
Volunteer Application
Interested in becoming an Our House Volunteer?
Complete and submit an Our House volunteer application and you will be invited to our next monthly New Volunteer Orientation.
For more information on volunteer opportunities or about finding the volunteer service the fits for you, contact our Volunteer Coordinator at phardy@ourhousega.org.
Volunteer Requirements
All volunteers must be 16 years or older or accompanied by a parent/guardian
All volunteers must attend monthly New Volunteer Orientation and complete a Volunteer Application
Any volunteer over 18 working within the classrooms (rocking babies, crafts, birthday parties, etc), doing playgroup with shelter residents, or doing administrative work needs to have a background check before they begin volunteering
Any volunteer over 18 working in the classrooms for more than 21 days needs to go through Bright from the Start fingerprinting
Only volunteers 18 or older are allowed in the infant classrooms, regardless of parent/guardian
Only volunteers 16 or older are allowed in the kitchen, regardless of parent/guardian
Group Volunteer Opportunities
Meals (Atlanta location)
Our House welcomes groups of up to 10 adult volunteers who provide, cook and serve meals for shelter families in our commercial kitchen onsite.
Saturdays & Sundays 10:30 a.m. & 5:30 p.m.
Kid's Crafts (Both locations)
Volunteers can facilitate a craft project during the week in the preschool and pre-K classrooms. Suitable for small groups of up to 6 volunteers, and for individuals 10 years of age or older.
Weekdays between 10 a.m. – 12 p.m., 3 p.m. – 5 p.m.
Sanitizing Toys (Both locations)
A perfect group project for 5-25 people. Our House welcomes groups that can help sanitize toys and surfaces in our Early Childhood Education classrooms. This involves using a specific cleaning process to make sure our children maintain safe and sanitary environment.
Weekdays 9 a.m. – 5 p.m. & Weekends by appointment.
Birthday Party Hosts (Both Locations)
Volunteers provide the refreshments and party favors for all the children in the center to celebrate the birthdays of children born that month.
Weekdays between 3 p.m. – 4 p.m.
Donate
From Our
Wish List