Our programs are designed to enrich the lives of children and families experiencing homelessness with the knowledge, skills and resources needed to break the cycles of homelessness and poverty.
The cornerstone of our Housing Services program is our shelter for homeless families with newborns. Located in the City of Atlanta, the shelter provides homeless families with up to six months of emergency housing in a safe and caring environment. The 76-bed facility has 18 individual family bedrooms. The program provides families with between 2-7 members with a private room, daily nutritious meals, laundry services and a weekly provision of infant and personal care items. In addition, shelter residents receive free childcare, job training and case management, delivered through our other core programs.
In addition to the supportive services received through our Family Advocacy program, shelter residents participate in weekly education sessions, life-skills activities and an income-savings program. The goal of the program is to provide families with the shelter and resources they need to achieve regular employment and improve their housing stability.
To qualify for services:
Families must have at least one infant child, six months old or younger.
Parents must submit a background check.
The Housing Services program accepts new families based on availability of space. To inquire about availability, click Get Help below or call (404) 522-6056.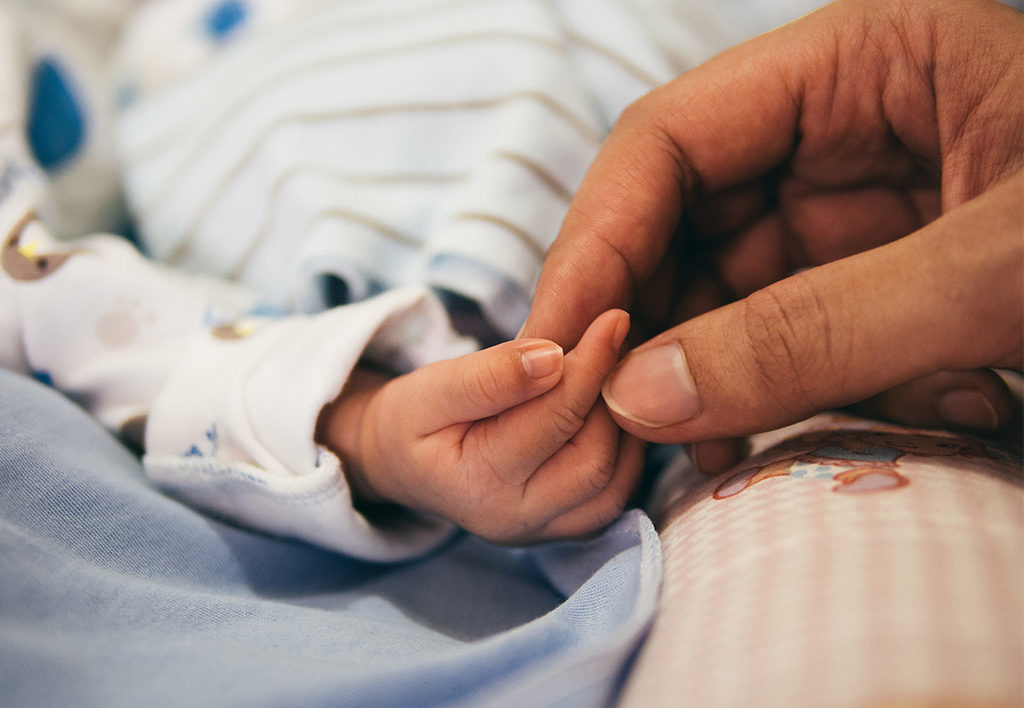 Families enrolled in each of our core programs – Early Childhood Education, Housing Services, or Employment Training Services – receive individualized case management through our Family Support Services program. Each family is assigned a Family Advocate, who offers the support and resources needed to gain financial stability and permanent housing.
The Family Support Services team provides the following services to parents in all core programs:
Individualized case management
Goal setting and action planning
Referrals for onsite counseling services
Resource identification and referrals to mainstream benefits
Regular educational workshops
Employment and job training opportunities
The Family Support Services program plays a vital role in Our House's mission. The support that Advocates provide to parents, ultimately, enables them to overcome homelessness and achieve self-sufficiency.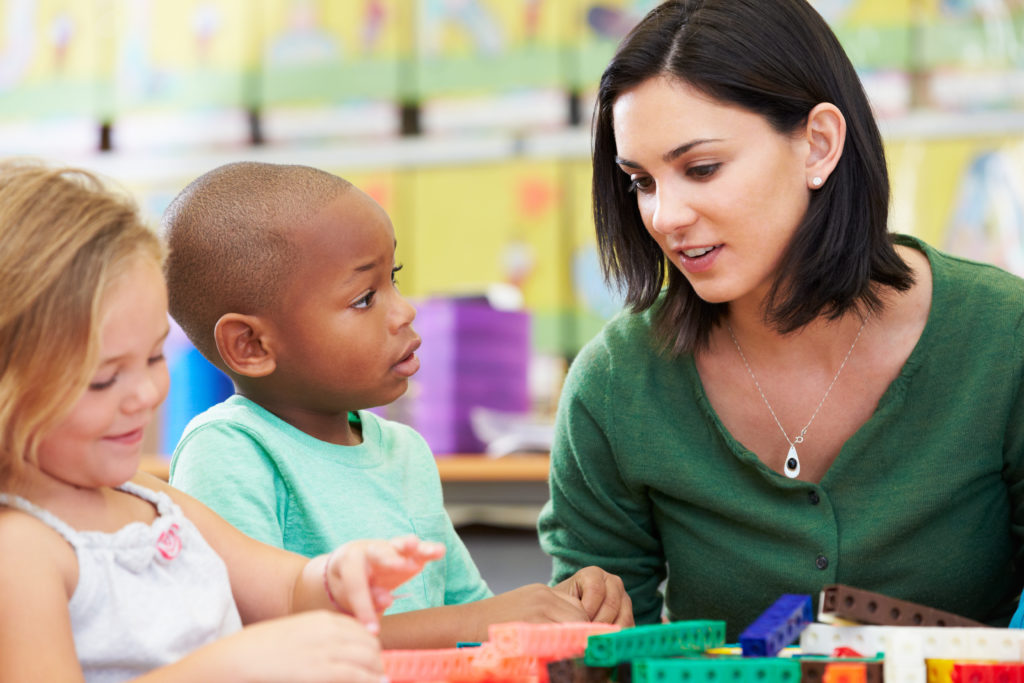 Early Childhood Education
The research is definitive: The years between birth and age 5 set the stage for a child's ability to become a healthy, independent adult. By mitigating the effects of homelessness on young children and closing the developmental gap between them and their housed peers, we are tackling homelessness at its source. Long-term studies by groups such as the Perry Preschool Project and the Chicago Child-Parent Center Program have shown that investing in children at this early age pays incredible dividends: Every dollar spent yields as much as $16 for the children and our community.
Operating year-round from two site locations, the Early Childhood Education (ECE) program provides homeless children with a rich learning environment that nurtures their physical, cognitive, language and social-emotional development. Through a dynamic curriculum and individualized lesson plans, Our House places special focus on building pre-literacy skills, confidence and resiliency. The daily practices and policies of Our House's ECE program pave the way for homeless children's school readiness and future success.
Operating Hours:
Monday – Friday
7:00am – 6:00pm
Ages Served:
6 weeks – 5 years old
Onsite Services:
Immunizations & periodic health check-ups
Formal developmental assessments
Onsite special education intervention services
In addition to nurturing the physical, cognitive, language and socio-emotional development of each child, the curricula used at Our House places special focus on developing the following skills and attributes:
Pre-literacy skills
Self-help skills
Confidence and resiliency
The Early Childhood Education program accepts new children based on age-appropriate slot availability. To inquire about openings, please fill out our Get Help form.
Employment Training Services
Overcoming homelessness is almost impossible without stable and adequate employment. Providing homeless individuals with job training skills and resources they need to secure and sustain employment is critical to helping adults break the cycle of homelessness.
Child Development Associate (CDA) Certification Training
The cornerstone of our Employment Training Services is our Child Development Associate (CDA) Certification Training program. This 5-month program empowers and equips homeless participants with the skills needed to work in the growing childcare sector. We provide free training and a paid internship, which prepares participants to earn their national CDA certification, which is an important credential for entry into the field of early childhood education, and required for many positions in ECE in Georgia. Partnering with NAEYC accredited centers, Our House is training our future early childhood education work force.
Eligibility requirements for the program are as follows:
Have a GED/High School Diploma
Currently residing in an emergency shelter,  transitional housing or have a qualifying low-income status
Able to commit to 8 hrs. per day, Monday – Friday, for structured training sessions and hands-on work experience
Have a desire to work with children and make a positive difference in their development
Provide a satisfactory criminal background check clearance
Career Development & Life Skills Workshops
In addition to the CDA Certification Training program, Our House offers regular career development and life skills workshops. Workshops cover a wide range of topics and provide training on essential soft skills, such as resume writing, interviewing skills, professional etiquette and conflict resolution strategies, which enhance participants' ability to obtain and maintain employment.
Life skills workshops foster the development of financial management skills (e.g., budgeting, managing debt), health and wellness practices, as well as the development of healthy parenting skills. Parents are encouraged by their Family Advocates to apply the skills and strategies acquired in the workshops in their search for employment, housing and other critical resources.