On Friday, December 15, 2017, Our House held a graduation ceremony for our Child Development Associate (CDA) job training program. We can boast 36 graduates for this round of our program. We are so proud of our graduates and look forward with excitement to all that our graduates will achieve in the future.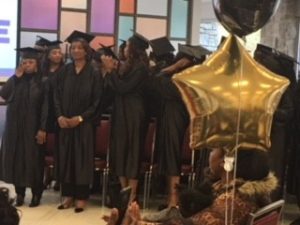 The Our House Employment Readiness/CDA program provides homeless individuals with the opportunity to increase their knowledge about Early Childhood Education, increase their job skills, receive the national CDA credential, and embark on a new career path. Students also typically experience a boost in their self-esteem and gain confidence in their ability to become contributing members of the work force. The CDA course re-introduces adults to the classroom environment. It provides multiple opportunities for students to experience progress and success. The program positively reorients adults to the world of learning, which can inspire further learning after the program has ended. Past students have reported that completing the Our House CDA program motivated them to continue their learning in another, sometimes more advanced, training program. The CDA program enables parents to create new patterns of learning and completion that can impact their (as well as their children's) long-term educational and employment outcomes.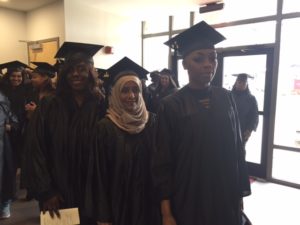 Our House's CDA program also contributes a pool of high-quality Early Childhood Education professionals to the field. In producing a well-trained pool of Early Childhood teachers who are not only well equipped to deliver quality instruction to young children but are also sensitive to the unique needs of low-income children and parents, Our House is able to positively contribute to the educational outcomes of Metro Atlanta childcare centers. As the level of instruction is elevated in area centers, through the placement of our well trained CDA-certified instructors, the corresponding rate of academic performance will be impacted. Thus, our CDA program has the potential to impact a large sector of the early learning arena in our region, ensuring that Metro Atlanta children receive a quality early start on which to build a solid academic foundation.